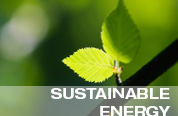 LEED Accredited Professionals
We provide all support to get buildings accredited by the Leadership in Energy and Environmental Design (LEED) Green Building Rating System. LEED is a voluntary consensus-based national rating system for developing high-performance, sustainable buildings. LEED addresses all building types and emphasizes state-of-the-art strategies for sustainable site development, water savings, energy efficiency, materials and resources selection, and indoor environmental quality.
Our design teams work with our customers to develop structures that meet LEED qualification requirements from silver to platinum status. Through thoughtful planning, we can work together to make your facility a cleaner, more environmentally friendly place to be. Controlled Air is a leader in creating environmentally sound, energy-efficient HVAC designs that save money for our customers and promote conservation of energy to help the environment. We are sponsoring members of the Connecticut Green Building Council, the local chapter of the U.S. Green Building Council, a non-profit 501(c3) organization that seeks to improve the quality of life in Connecticut through the promotion of intelligently designed and constructed high performance energy efficient buildings.
©2020 Controlled Air, Inc. Branford, CT . 203-481-3531 . controlledair@controlledair.com . Lic # CT S1 302788 / RI R/M1 & P/M 00007776