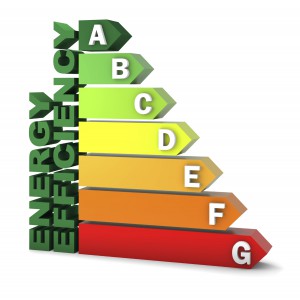 We perform energy audits for most of our customers. It gives us information about energy usage,  savings, and the potential for rebates and incentives. Our audits begin with a Level 1 Energy Audit/Pre-Audit. The pre-audit Identifies the potential for improvement and conceptual approaches for closing the gap from a low performing building to a high performance building.
Step 1: Survey and evaluates the energy usage in a building through:
Talking to occupants and building managers
Collect drawings and building information
Collect All Utility Bills – Minimum of one year
Equipment

HVAC, Controls, Data Loggers and Flow/BTU Meters

Usage/hours of operation and Occupancy
Step 2: Preliminary Analysis
Review large energy uses
Compare to standard database the dollar per square foot energy use
Comparison to other Like facilities
Benchmarking (Energy star and ASHRAE)
Analyze heating and cooling practices and identify inefficiencies
Identify possible cost saving measures and energy saving opportunities
Sep 3: Initial Planning and Ideas for a Capital Improvement
Identify opportunities with best ROI
Plan equipment replacement with High Efficiency options
Demand limiting EMS system that also tacks and monitors energy such as lighting, process or HVAC loads.
Identify large and fast payback opportunities (1-5 yrs)
Identify longer term payback opportunities
Identify possible rebate and incentive opportunities
Step 4: Discuss Common Potential Upgrades:
Energy Management Systems
Cogeneration System
Gas fired chiller for HVAC and ice making equipment.
Separate Suite HVAC from main chiller plant.
Economizers for central heating plant
Use cogeneration or separate generation system to handle peak demands
Improve heat recover opportunities
Maximize the use of the desiccant dehumidifiers.
Review:
What makes sense
Agree on direction or plan
Move on to more detailed analysis
Computer Energy Modeling of Building
Level II Energy Audit
Prioritize solutions and energy saving measures