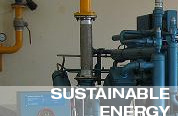 Green Building
Natural Gas Conversion
In 2013 Connecticut passed legislation expanding the availability of natural gas. Currently there are no incentives to make the conversion, BUT there are incentives and rebates available for the equipment that will run on natural gas. Depending on your current oil or propane usage payback can be as little as 2 years.
Most natural gas furnaces and boilers are up to 96 percent efficient.
Natural gas produces fewer emissions of sulfur, carbon, and nitrogen than oil, and it leaves almost no ash particles after burning.
Natural gas costs less than heating oil and requires less maintenance.
Interested in finding out about converting? Contact us today 203-481-3531
©2020 Controlled Air, Inc. Branford, CT . 203-481-3531 . controlledair@controlledair.com . Lic # CT S1 302788 / RI R/M1 & P/M 00007776