Controlled Air, Inc is the Right Choice for your
Building's Heating and Air Conditioning Service and Maintenance


Controlled Air, Inc. founded in 1980, is a family-owned and operated heating, ventilation, air conditioning and temperature controls company with 82 employees. We have always been on the forefront of technology, bringing sophisticated and energy efficient solutions to the challenges of today's complex applications.
Controlled Air, Inc. is a leader in creating environmentally sound, energy-efficient HVAC designs that save money for our customers and promote the conservation of energy. We are sponsoring members of the Connecticut Green Building Council; the local chapter of the U.S. Green Building Council, a non-profit 501(c3) organization that seeks to improve the quality of life in Connecticut through the promotion of intelligently designed and constructed high performance energy efficient buildings. We also provide all of the needed support to obtain accreditation for a building by the Leadership in Energy and Environmental Design (LEED) Green Building Rating System. LEED is a voluntary consensus-based national rating system for developing high-performance,
sustainable buildings. We participate in the Energy Star Service Provider program and can assist getting buildings Energy Star Certified; and are part of the EPA CHP Partnership. Controlled Air, Inc. is a member of the Connecticut Commercial & Industrial Property Assessed Clean Energy (CPACE) program, which is an innovative model of financing energy efficient upgrades to a commercial building.
Controlled Air, Inc. is committed to offering the best service, installation, and design work in class and the highest level in customer satisfaction with a guarantee on all our work. We hold Connecticut State License's # CT S1 302788, MEC 0001131, SM1 0003954, E1 0121932 as well as Rhode Island Refrigeration/Master1 & Piping/Master1 00007776. We are Authorized Building and Security Controls Specialists for Johnson Controls.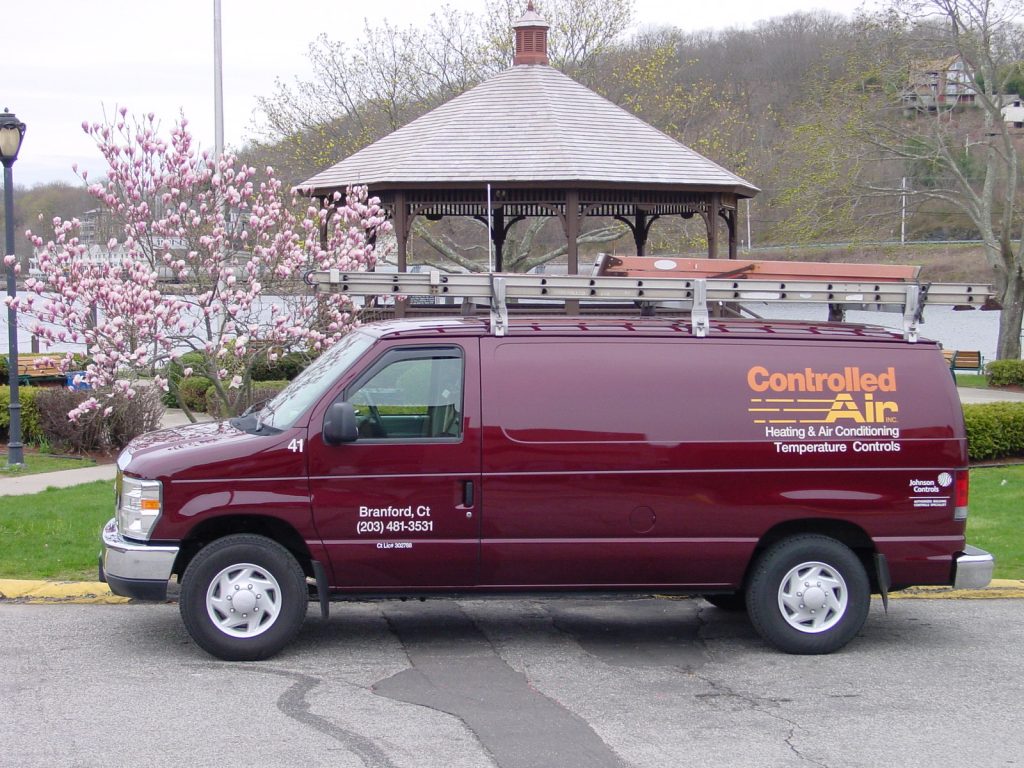 We are available 24 hours a day, 7 days a week for service and emergencies. Our fleet of 50 GPS equipped service vans are ready to roll any time of day or night through our computerized dispatch system. When our GPS-dispatched technicians are on-site they enter all service documentation via laptop. These diagnostic capabilities can often pinpoint system irregularities and allow for adjustments through computer access. In addition, automatic notification systems can alert us of problems that may be resolved even before you are aware of an issue. Superior engineering combined with the most advanced technology and products allows us to find solutions to your unique building system.
With over 82 employees and 50 vehicles we have the capability to respond to multiple service calls or emergencies day or night.
During your scheduled maintenance we clean and maintain all equipment properly. The regular maintenance not only extends your equipment life, but also allows us to find problems before they occur. If we notice any problems that are not on your maintenance list we will talk to you about those issues and make suggestions on repairs. Our service philosophy insures extended life and maximum efficiency of your equipment. Our "Best in Class" service ensures the continued high performance and energy efficiency of these systems for years to come.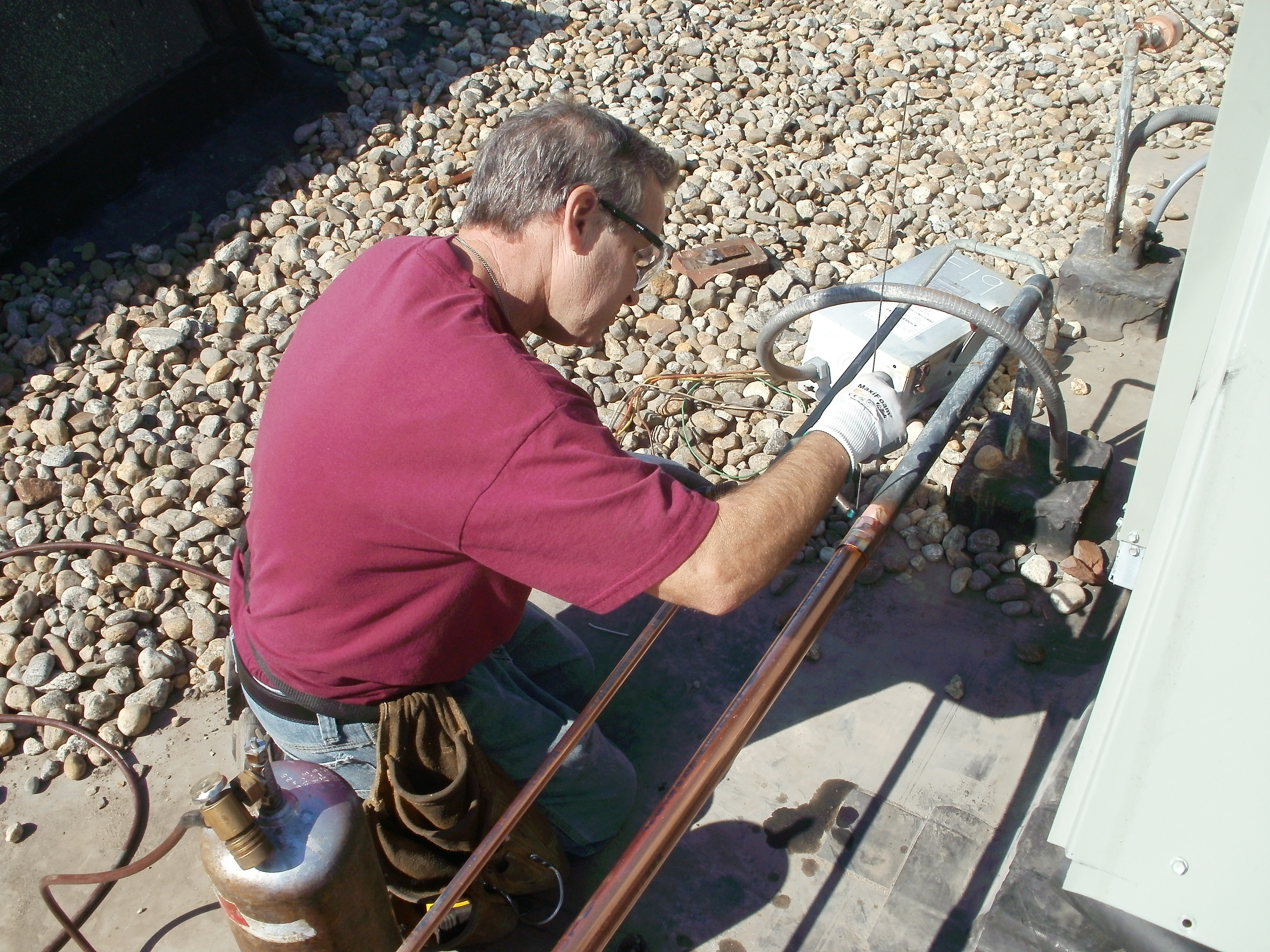 Our team is comprised of skilled professionals, each highly trained in specific areas of technology, such as HVAC, engineering, cogeneration, electrical, plumbing, sheet metal and ground water heat sources, as well as energy efficient lighting.
All work is performed by technicians who receive direct factory instruction, our own in-house training and are always specifically trained for the equipment in which they work. Our service technicians are backed by a dedicated technical support team that makes sure any problems are resolved quickly and efficiently. Senior employees provide support to other staff, in their areas of expertise. For especially complicated repairs, the Support Manager will oversee the service, so you always get the most experienced and qualified employee.
Our specialized technical support team also conducts constant internal training on the newest and energy efficient technologies; provides quality checks on all service and products; and helps with the release of new products and recycling old. They also work as a liaison to manufacturers and find current rebates and incentives to make installations and service affordable. Our highly skilled technicians are all OSHA-certified, have EPA licenses to handle refrigerants, and we follow all guidelines for hazardous waste material disposal.
We guarantee all of our work including installation, design and service.
Even with proper service and maintenance, there eventually comes a time when it is just not cost effective to continue to maintain your old equipment and replacement becomes necessary. Controlled Air, Inc. can help you make that determination and assist you in finding new energy efficient equipment that is also cost effective. We offer custom design/build services and a solution to fit whatever your needs may be. We work with the Connecticut Clean Energy Fund and the local utilities to help find you grants, low interest loans, or equipment leasing that can help to offset the cost of new equipment.
If you need more control over your system Energy Management Systems (EMS) are computerized tools programmed to your specifications to monitor controls, achieve better energy efficiency and to optimize the performance of your building. They are designed to automate controls and monitor heating, ventilation and lighting. Energy Management Systems can also read electric, gas and water meters. What makes EMS even better is the ability to have remote diagnostic capabilities. We can often pinpoint system irregularities remotely and allow for adjustments through computer access and automatic notification systems. We can often correct the issue before your buildings are aware of an problem.
We guarantee all of our work including installation, design and service. If the job is not done to your satisfaction or if a problem is discovered that is due to our error, we will make the necessary corrections and/or repairs at no cost to you. Should you ever have a question about an installation, service or invoice, we are always available. Our goal is to ensure that your experience with Controlled Air, Inc. meets to your complete satisfaction on every level.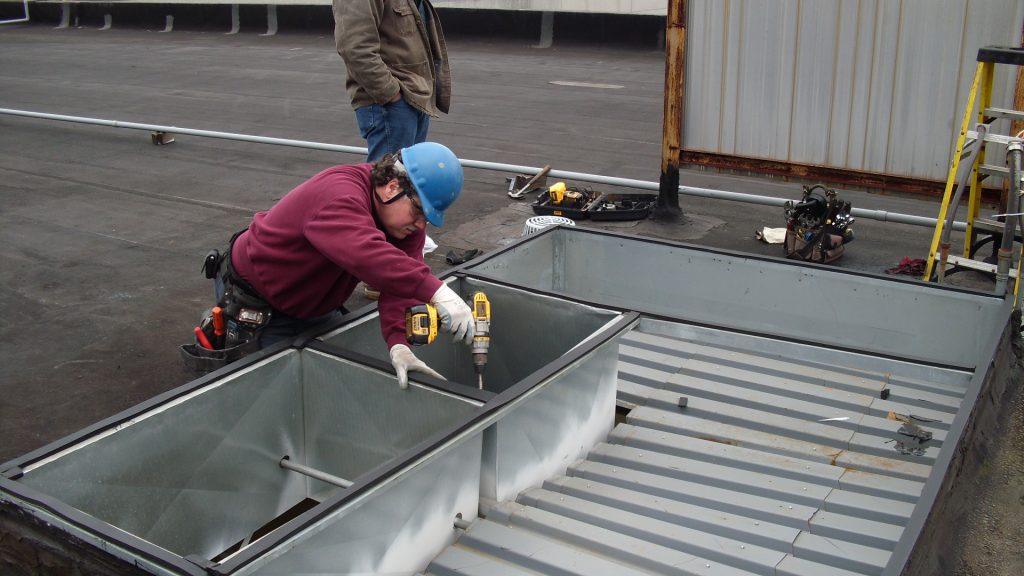 We are committed to offering the best service, installation, and design work in class and the highest level in customer satisfaction. All work is performed by licensed technicians who receive direct factory instruction and our own in-house training. Because we are one of the largest HVAC companies in the State of Connecticut, we have an excellent working relationship with all major manufacturers and are authorized as warranty providers.
Controlled Air, Inc. has been in business for over 30 years for a reason. We are a family owned and operated business that believes in quality and that our reputation is at stake with each job we service. One of our service managers, general manager or service technicians are always available. We take pride in all the work we do. There are many choices out there, but no one else with our quality, experience, reputation, and guarantee.
If you have any further questions on why to choose Controlled Air, Inc. for your service, please call
Mike Chiocchio 203-481-3531 ext 315.
©2020 Controlled Air, Inc. Branford, CT . 203-481-3531 . controlledair@controlledair.com . Lic # CT S1 302788 / RI R/M1 & P/M 00007776