Summer HVAC Maintenance and Service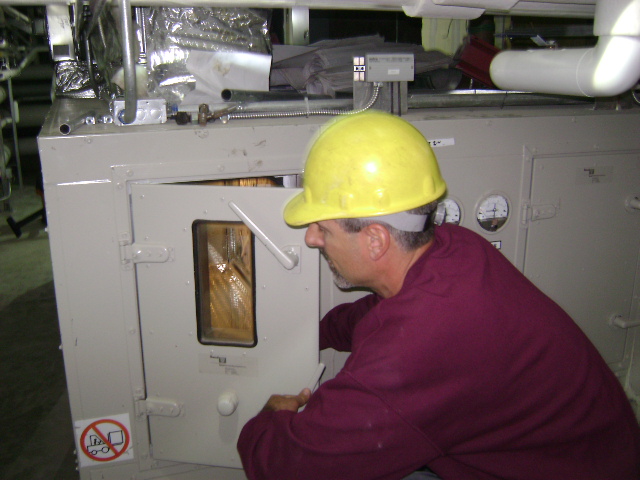 Regular Summer Maintenance helps your system run efficiently and with less problems. When you have a service contract with Controlled Air, Inc. we check your systems seasonally to make sure they are running at their most optimum. Summer maintenance is typically less involved then the Spring and fall maintenance. The requirements for the summer maintenance are also dependent on your type of equipment.
A typical summer maintenance includes the following:
Replace filters
Clean and adjust dampers
Check Condensate traps for water
Check fans and belts
Dampers to make sure bolts are secure, parts are lubricated, blades open and close securely
Inspect evaporators and condenser coils; check refrigerant – These should be all set from the Spring Maintenance
Basic Operational Check
If any issues are noticed we will notify our customers of the issue and prove a quote on repair costs.
Call Our Service Department
Questions about your equipment or service? Give us a call.